Solar System Planets
This series was an easy starting point. I designed these 8 posters for 11"x14" printing, and curated some relevant statistics on each body. This process amounted to a trial run as I adjusted to this new style, and became more efficient as I went along. I created the planets in Adobe Fresco and the layout in Photoshop.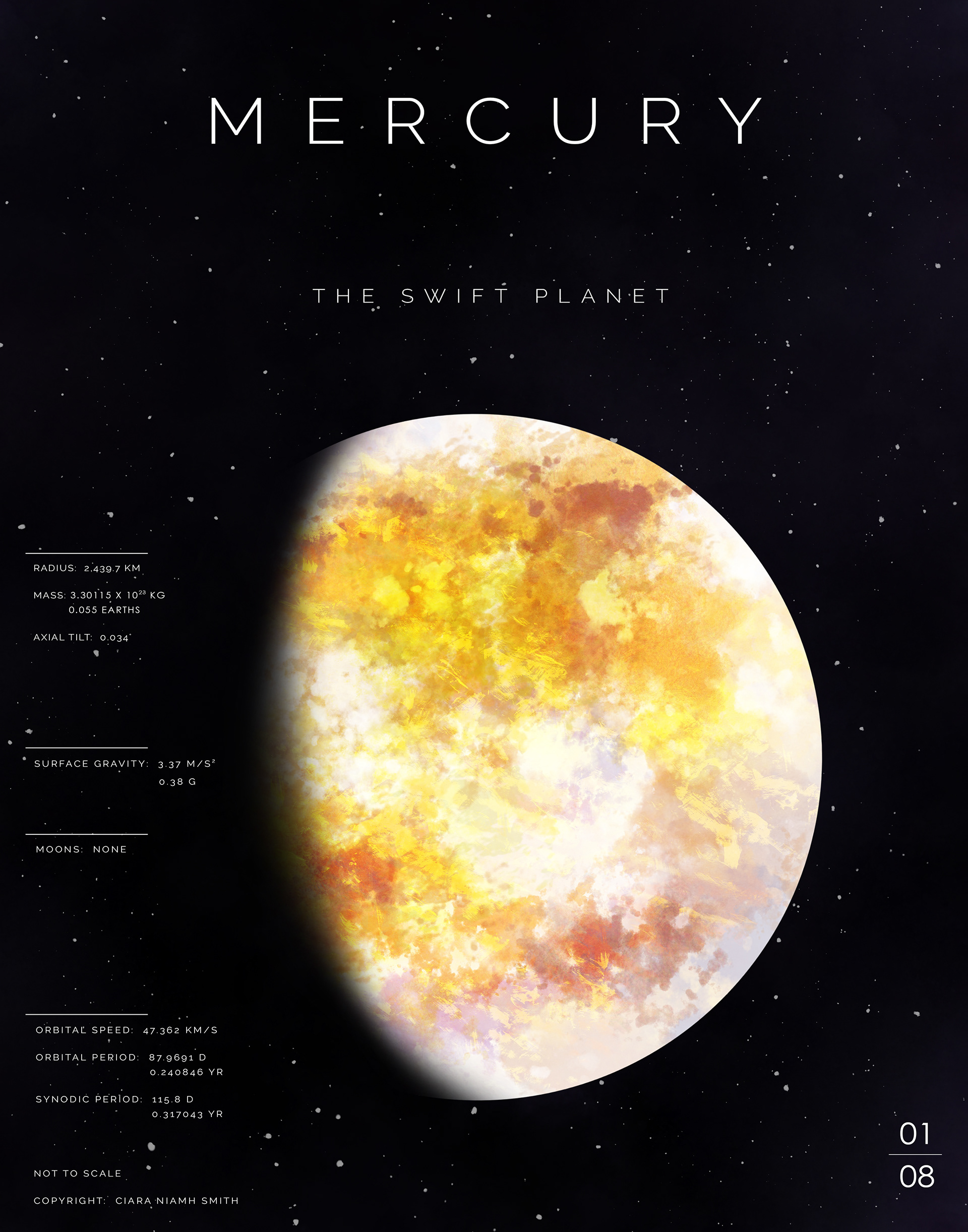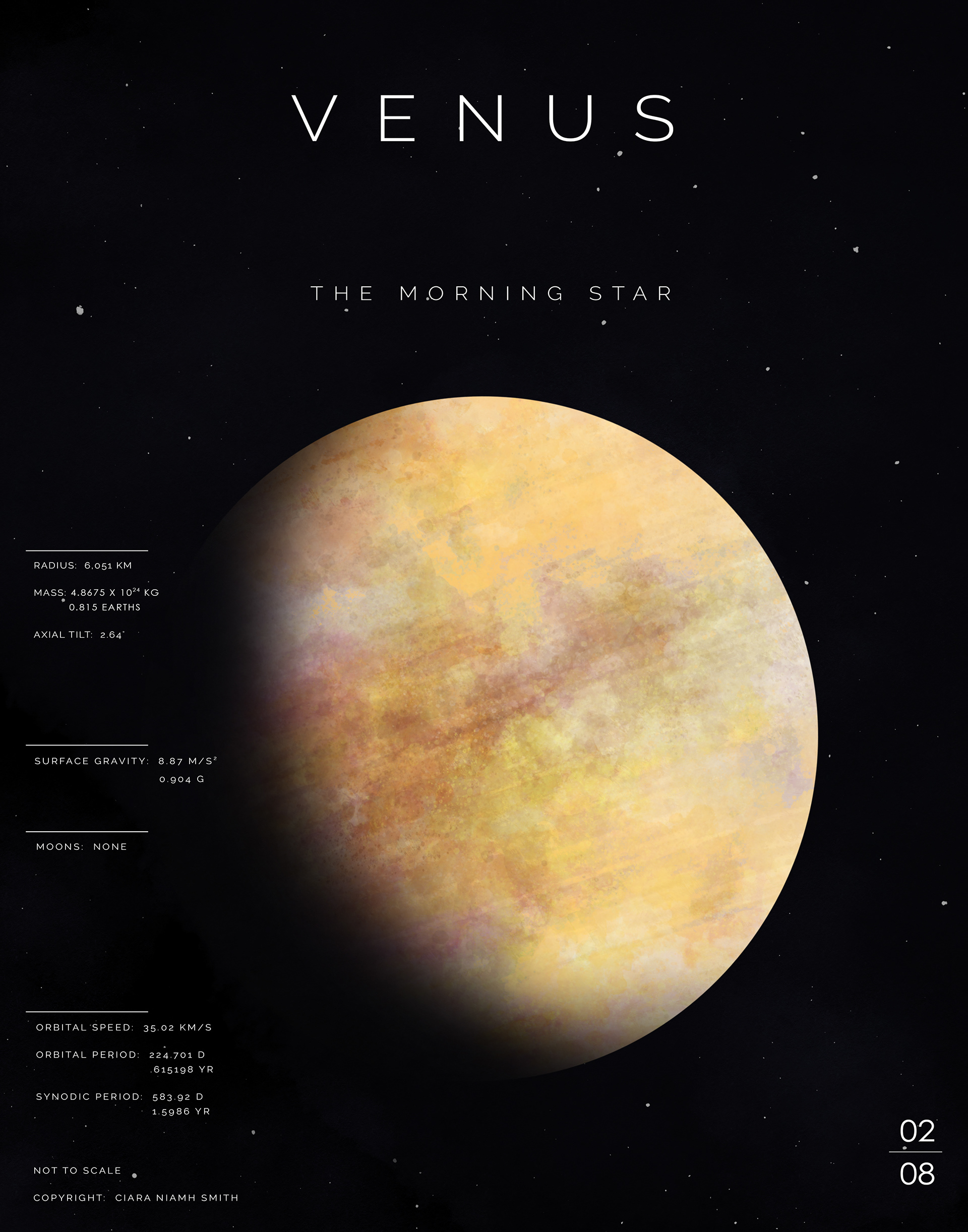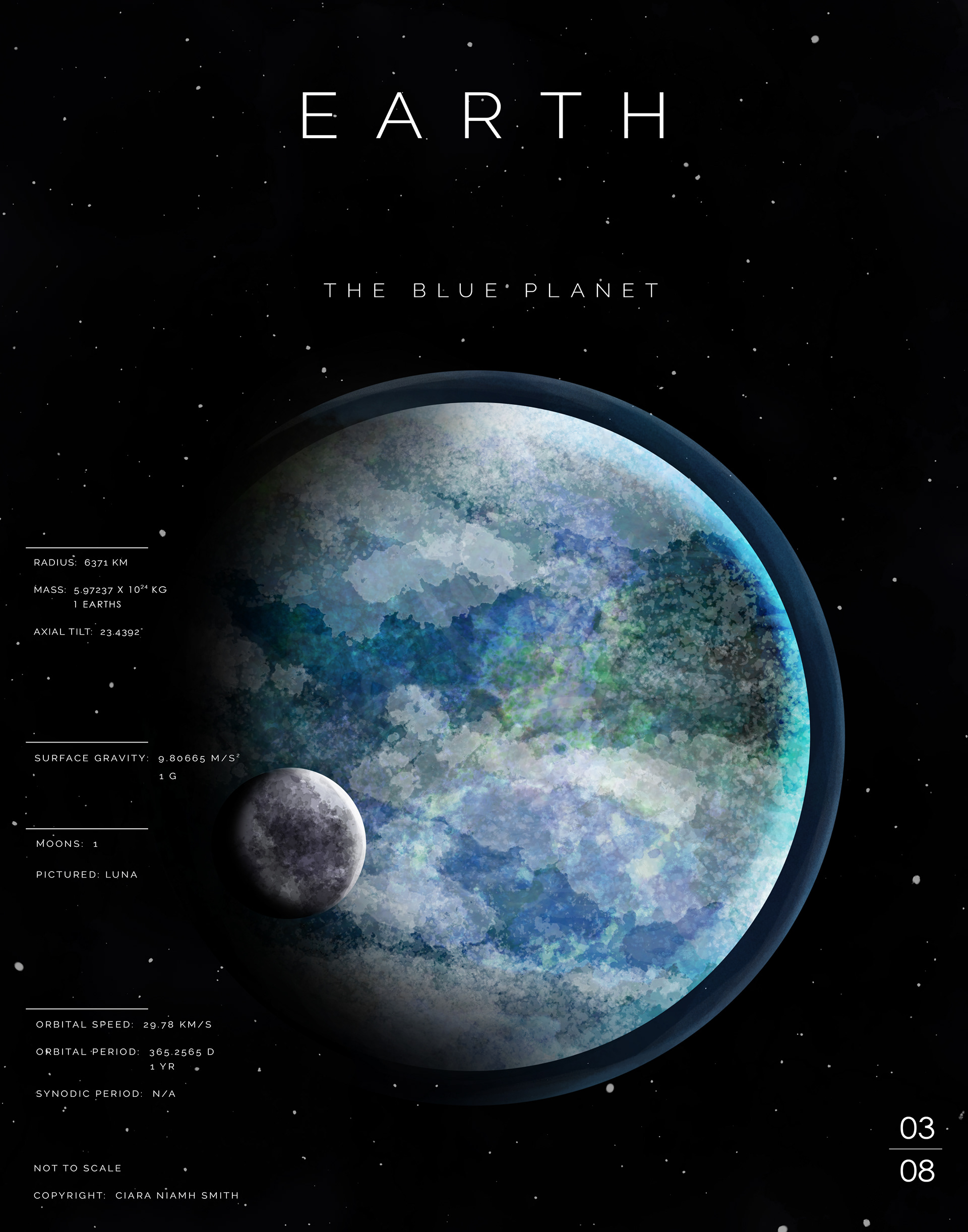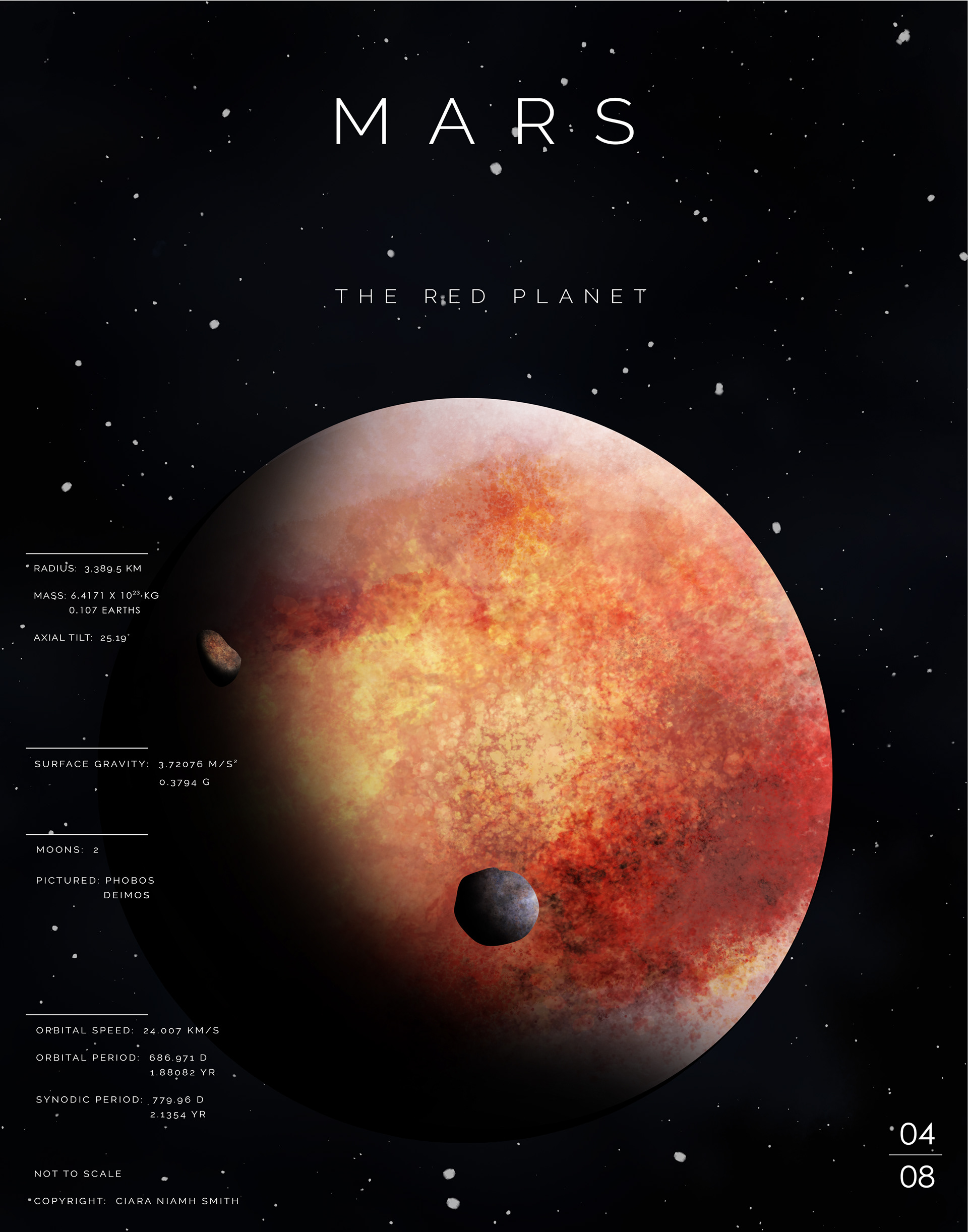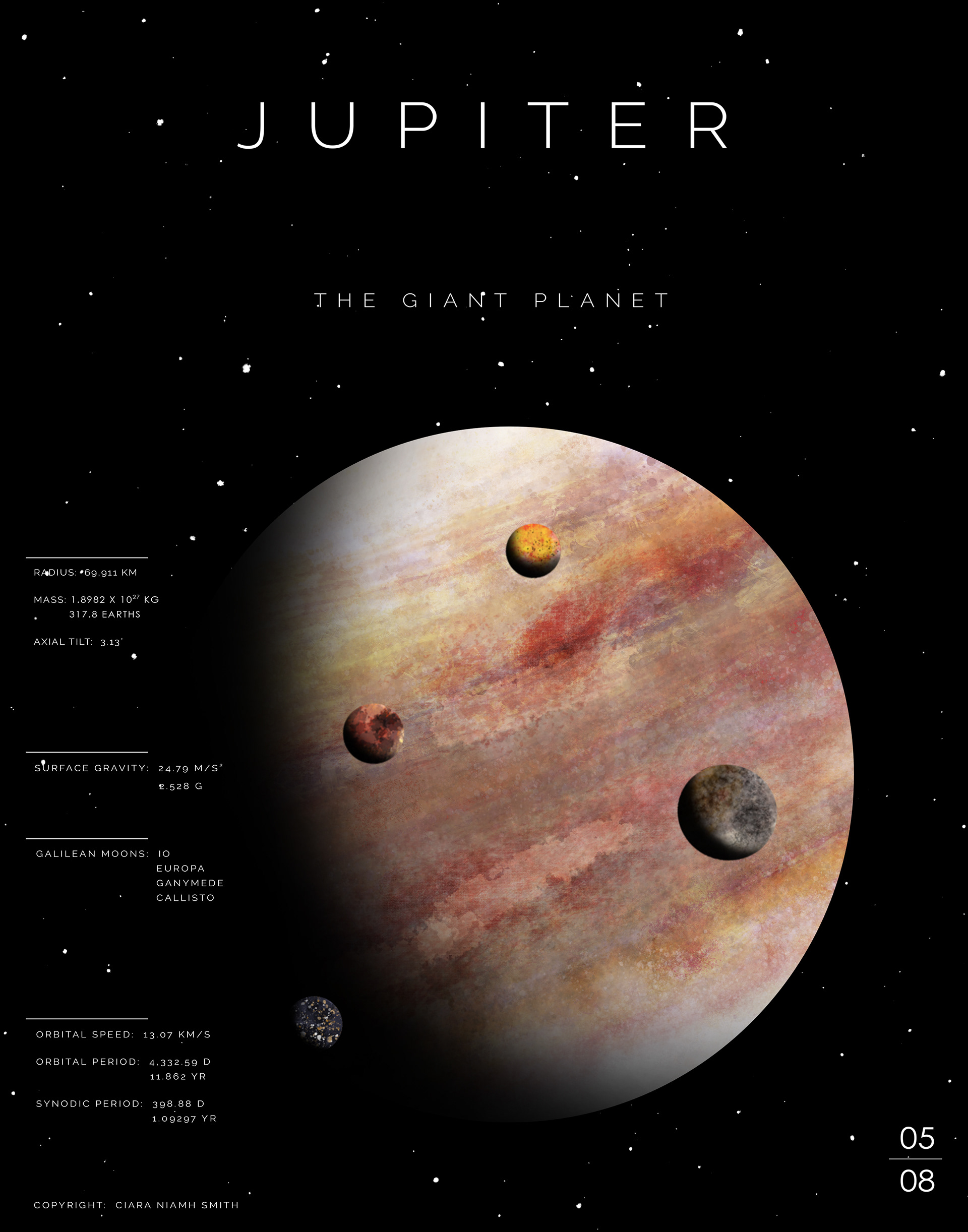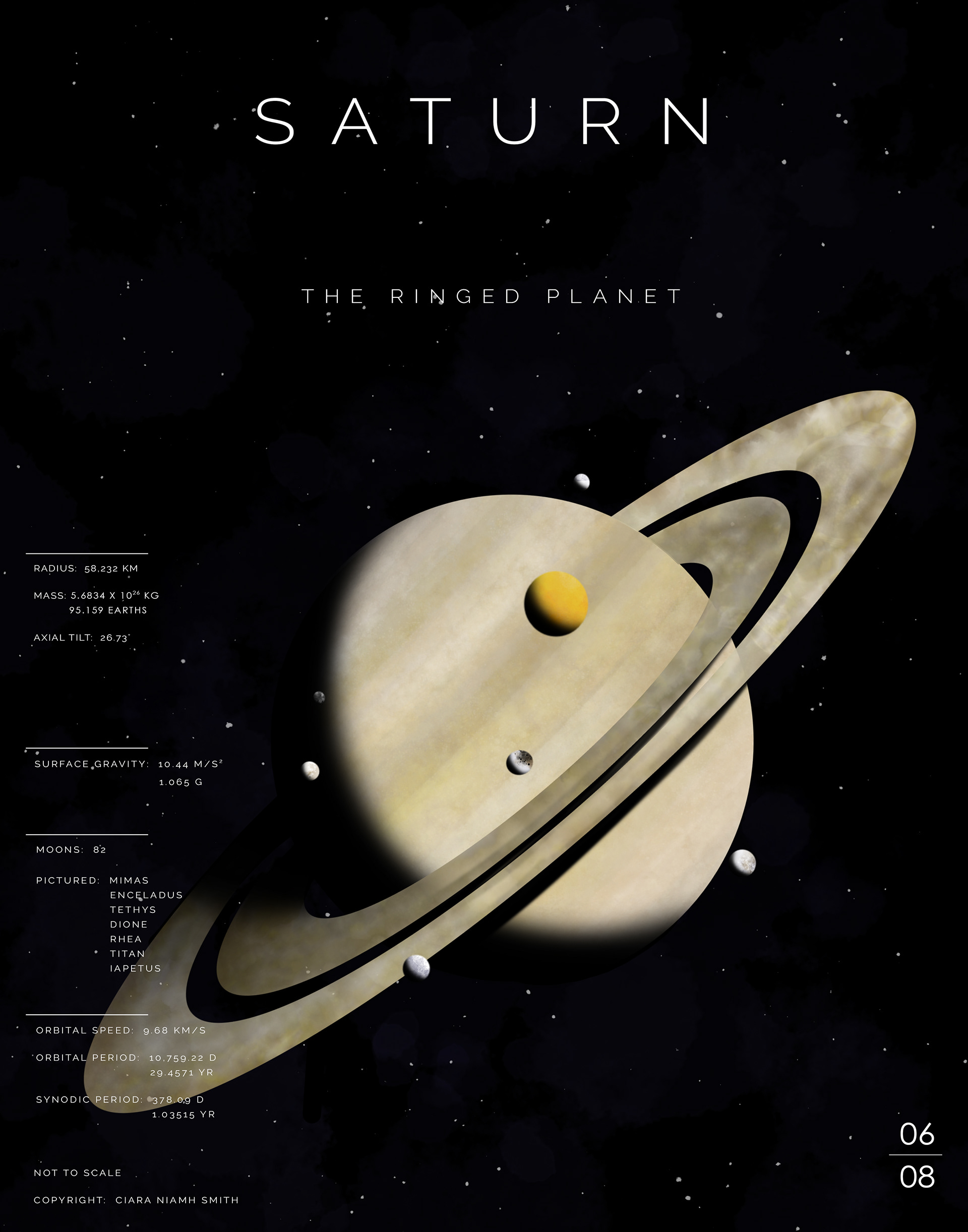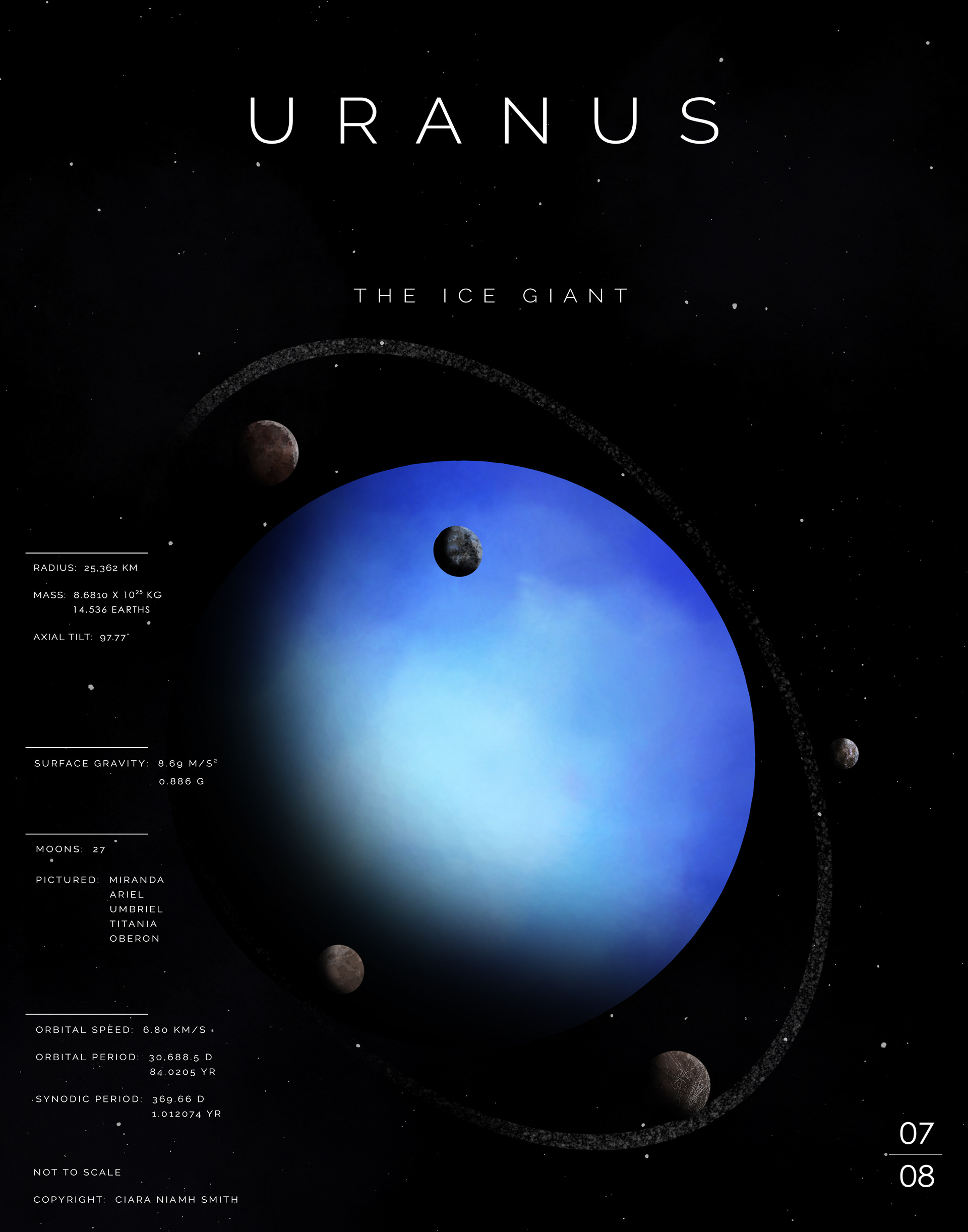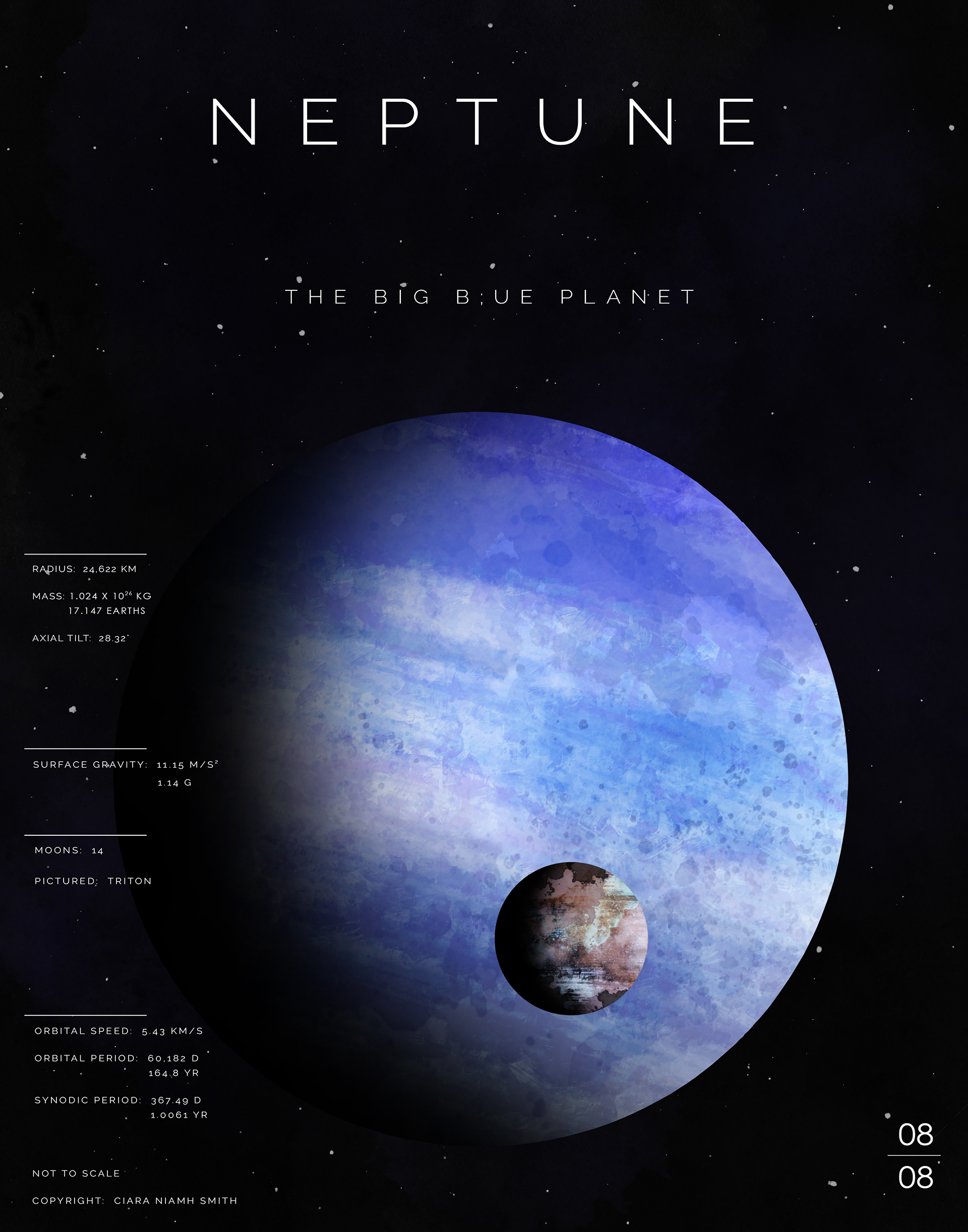 Solar System Dwarf Planets
This series is coming soon! It will consist of 5 posters at 11"x17", each depicting one celestial body. I created the layout in InDesign this time, which was far more efficient, and again used Fresco to create the planets. I tweaked the layout to accommodate the new proportions and information, and I deviated from my first series' size after clarifying what my target audience was and adjusting to their needs.